Dhanvantari Homa is one the widely popular rituals in South India. It is also famous in other Hindu dominant countries such as Sri Lanka, Nepal, Singapore, Malaysia and Bhutan. Some of the famous temples of Lord Dhanvantari in India are the Sri Ranganadha Swami temple in Tamilnadu, the Varadaraja Perumal temple in Kanchipuram and the Nelluvai Dhanwantari temple in Thrissur Kerala. Continue to read this article more to get all your questions answered about this popular ritual.
Who is Dhanvantari?
Lord Dhanvantari is one of the avatars of Lord Vishnu and is known as the father of medicine and Ayurveda. Devotees worship Lord Dhanvantari on Dhanteras or Dhanwantari Trayodashi. The day of Dhanwantari Trayodashi is declared as the National Ayurveda day by the Government of India.
As per the puranas of Samudramanthan, it is believed that Lord Dhanvantari emerged from the ocean of milk with a cup of Amrita, which is called as the nectar of immortality. According to ancient scriptures, Lord Dhanvantari is a handsome individual depicted with four hands, carrying a pot of Amrita in one hand, leech in the other hand and with Shankha and Chakra in the other two hands.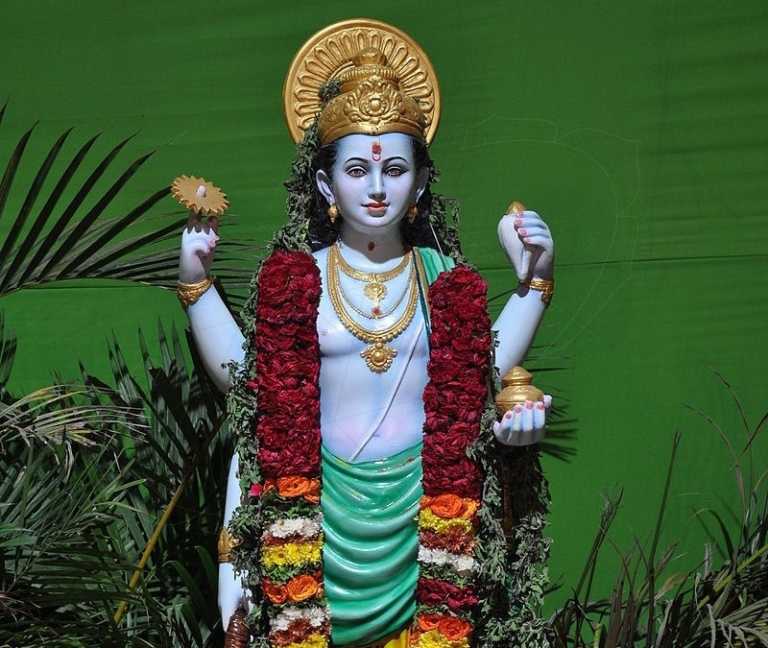 Why do we do Dhanvantari puja?
Performing Dhanvantari puja would provide relief to the people who are suffering from physical, mental and psychological problems. This puja can also be performed by parents whose children have ill health and people with chronic health issues. Some people perform this puja to enhance the longevity and rejuvenation of one's health and life.
This puja is also performed by doctors and Ayurvedic practitioners on the Trayodashi day for their successful careers.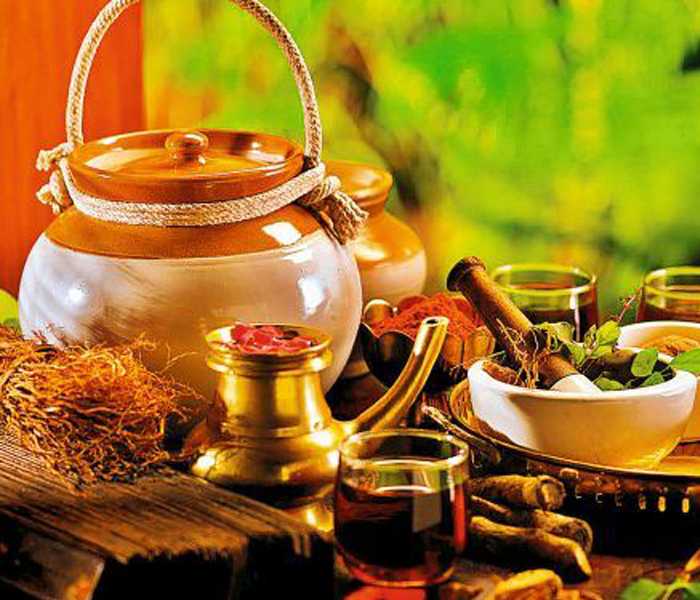 How to do Dhanvantari puja at home?
Start with Achamana by taking water in the right hand, sankalpa, followed by athmashodham, which is sprinkling water on oneself
Perform meditation and install the idol of Lord Dhanvantari
Now wash the feet of Lord Dhanvantari, followed by offering flowers, gandha, dhoop and perform panchamrith abhishekam
Offer Naivedhya, tamboola and dhakshina
Do pradakshina and end by chanting Dhanvantari slokas
Book Dhanvantari homa with us on namastegod.com. We offer the complete puja service which includes panditji along with Samagri and if in-case Samagri is already arranged we also provide the flexibility to book a panditji for puja. We have experienced pandits with more than 20+ years in doing puja. Choose panditji based on your language requirement. Try now!