Tulsi Vivah Puja is one of the most traditional rituals celebrated by Indians around the globe. Tulsi Vivah Puja signifies the end of monsoon and the beginning of wedding season. Let us know more about this puja along with a few common questions about this famous puja.
We have created a small video answering all of these common questions around Tulsi Puja. Please check this out.
What is Tulsi Vivah Puja?
This is the story behind Tulsi Vivah. Tulsi was a princess who married King Jalandhar, who wanted to be become supreme by defeating all Gods. As Tulsi was a devotee to Lord Vishnu and was only faithful to King Jalandhar, even Lord Shiva was not able to defeat Jalandhar. In order to protect the gods, Lord Vishnu disguised as Jalandhar and tricked Tulsi and her faithfulness towards Jalandhar was destroyed and thus Lord Shiva killed Jalandhar.
Tulsi came to know about this and she cursed Lord Vishnu to turn into Black color and get separated from his wife before she drowned into the ocean and gave up her life. Her soul was then transformed into a plant called Tulsi. Her curse became true, when Vishnu was turned into a Shaligram stone and was separated from his wife, Sita during his birth as Lord Rama avatar.
Lord Vishnu had given a word to marry Tulsi in her next birth, which he did as he married Tulsi plant when he was Shaligram stone on Prabodhini Ekadashi. This event is remembered as Tulsi Vivah Puja.

When is Tulsi Vivah Pooja?
This poojs can be performed anytime between Prabodhini Ekadashi and Karthik Poornima.
What is Prabodhini Ekadashi? It is also famous as Devotthan Ekadashi, which is the 11th Lunar day in the bright fortnight of the Hindu Calendar month Karthik.
What is Karthik Poornima? It is also called as Tripuri Poornima or Tripurari Poornima, which is the 15th Lunar day of the Hindu Calendar month Karthik which corresponds to November and December according to the Gregorian Calendar.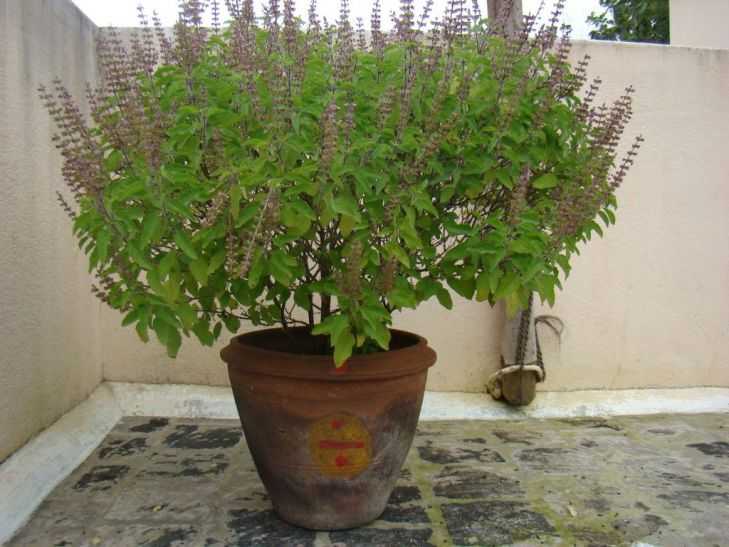 Why Tulsi is worshiped?
Tulsi plant is worshiped because of its historical significance with the story of King Jalandhar and Lord Vishnu. As worshiping Tulsi would lead to a happy married life. When un-married women perform this puja, there are increased chances of getting married.
When any childless couples perform this puja there are chances of they being blessed with children. As per scientific research, it is believed that Tulsi plant has medicinal value that can cure diseases such as common cold, diabetes, dementia and others.
How to decorate Tulsi plant?
How to do Tulsi Vivah puja at home?
Place the idol of Lord Vishnu or Shaligram stone in front of the Tulsi plant
Offer flowers, saree, sindhoor, bangles and few fruits to goddess Tulsi, which is performed as a practice to the ritual of marriage
Worship Lord Vishnu and perform aarati
Donate the items offer to goddess Tulsi to the Brahminis, who are unmarried women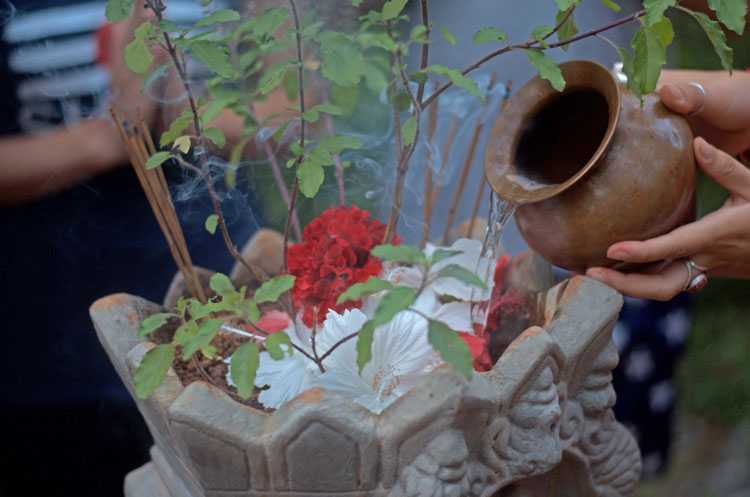 Book Tulsi Vivah Puja with us on namastegod.com. We offer the complete puja service which includes panditji along with Samagri and if in-case Samagri is already arranged we also provide the flexibility to book a panditji for puja. We have experienced pandits with more than 20+ years in doing puja. Choose panditji based on your language requirement. Try now!