Lord Ganesha is considered as one of the most powerful gods and he is worshiped in India, Sri Lanka, Thailand, Indonesia, Bangladesh, Singapore and Nepal. The devotion to Ganesha extends event to Jains and Buddhists. Lord Ganesh is also known as Ganapathi, Vinayaka, Pillaiyar, Binayak.
We have created a small video answering all of these common questions around Lord Ganesha. Please check this out.
What is Ganapathi Homam?
Ganapathi Homam is a ritual performed to take the blessings of Lord Ganesha who is regarded as the god of beginnings. Lord Ganesha is also known as the father of arts and sciences. It is believed that performing this puja removes obstacles in life.
Lord Ganesha is referred to in ancient scripts such as Ganesha Purana, Mudgala Purana, Ganapathi Atharvashirsa, Brahma Purana, Brahmada Purana.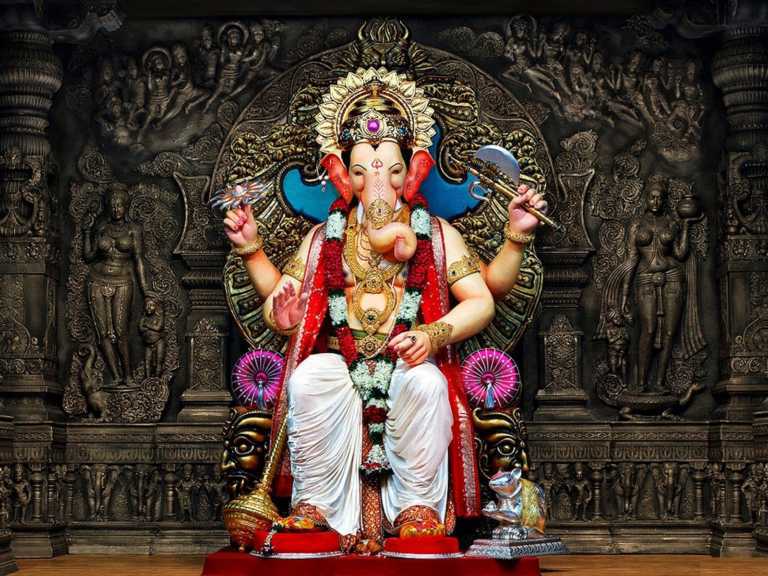 When to perform Ganapathi Homam?
Ganapathi Homam should be performed on the days of Sankashti Chaturthi of every month. Sankashti Chaturthi falls on every Lunar month of the Hindu Calendar on the fourth day of Krishnapaksha or Dark Lunar phase. If this Chaturthi falls on a Tuesday it is called Angaraki Sankashti Chaturthi.
Vinayaka Chaturthi and the third day of Navratri which is called Tritiya is also very auspicious to perform Ganapathi Homam. Vinayaka Chaturthi is the day when Lord Ganesha was born and Navratri is when goddess Durga killed deamon Mahishasura. The Ganapathi Homam should be performed early in the morning before sunrise.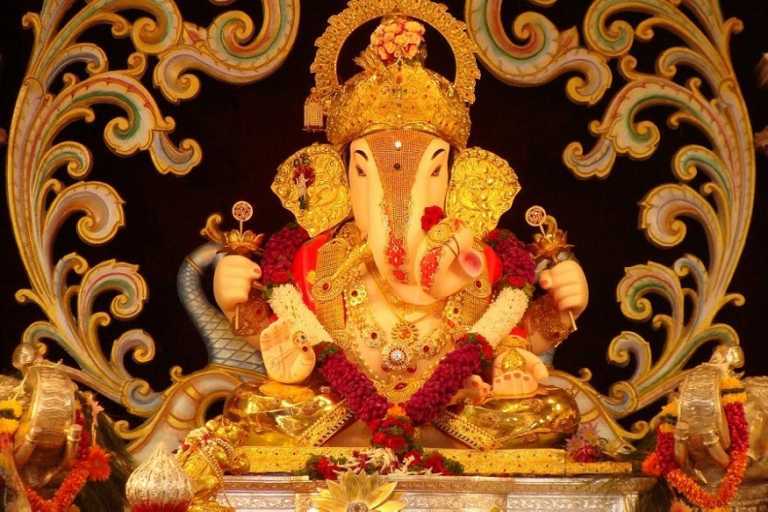 Why do we perform Ganapathi Homam?
Ganapathi Homam is performed as it removes obstacles and for the success of businesses, work life, student life, marriage and also while entering new house. People who are affected by Kethu dosha should perform this homam so that the ill effects of this dosha are reduced. Lord Ganesha is associated with Mooladhara Chakra so he grands wealth and solves all wealth related issues. Performing this puja also provides health benefits for people who are suffering from diseases such as anxiety, depression and injuries caused during accidents.
How to do Ganapathi Homam at home?
Install the Ganesha idol and chant mantras for invoking Lord Ganesha
Sip holy water for the inner purification of body and soul and sprinkle water on onself
Perform sankalpam and take the blessings of fire god by putting fire inside the homakund
Perform panchamirth abhishekam with milk, curd, water, honey and flowers
Offer tamboola, dhakshina and end with aarathi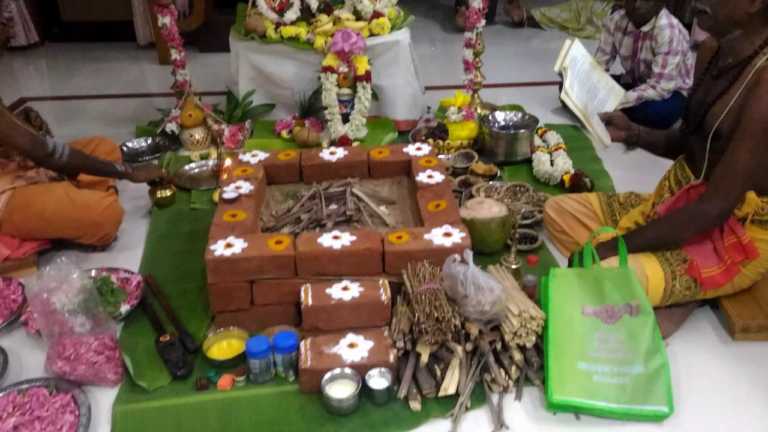 Book Ganapathi Homam with us on namastegod.com. We offer the complete puja service which includes panditji along with Samagri and if in-case Samagri is already arranged we also provide the flexibility to book a panditji for puja. We have experienced pandits with more than 20+ years in doing puja. Choose panditji based on your language requirement. Try now!