Durga Puja is one of the most significant rituals for Indian households especially for people living in West Bengal, Bihar, Orisha, Assam, Jharkhand and Tripura. Durga Pooja is also very famous in Bangladesh and even in Nepal, where it is popularly known as Dashain. Let us understand more about this every popular puja by the Bengalis.
We have created a small video answering all of these common questions around Durga Puja. Please check this out.
What is Durga Puja?
Durga Puja, also known as Durgotsava is celebrated once a year to seek the blessings of goddess Durga maa. This puja is celebrated to mark the victory of goddess Durga over the powerful buffalo demon, Mahishasura.
In some parts of India, this puja is celebrated to mark the victory of Lord Rama over Ravana, where the Ravana sculpture is burnt and destroyed which marks the end of all evil.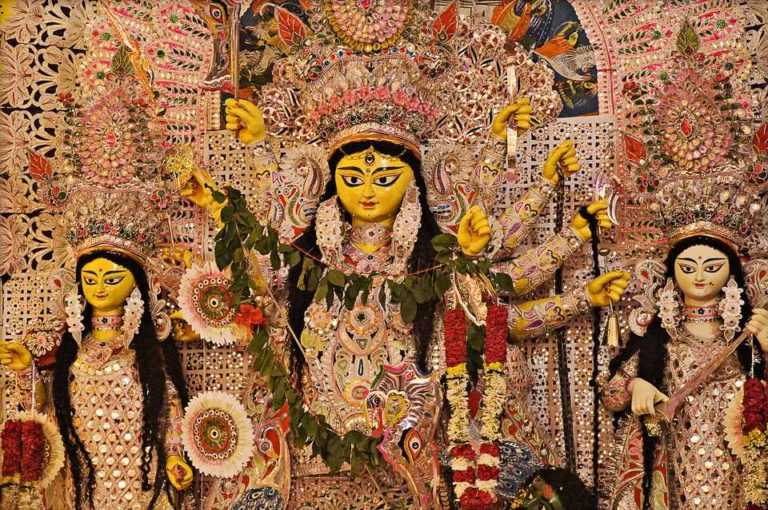 When is Durga Puja Celebrated?
Durga Puja is celebrated in the Hindu Calendar month of Ashvin which corresponds to September or October in Gregorian Calendar. Ashvin is the seventh month of Luni Solar Hindu Calendar and begins on the new moon day just after the autumn equinox, the time or date at which the sun crosses the celestial equator, when day and night are of equal length (22nd September and 20th March). As per Jyotishya, Ashvin begins when Sun enters in Virgo.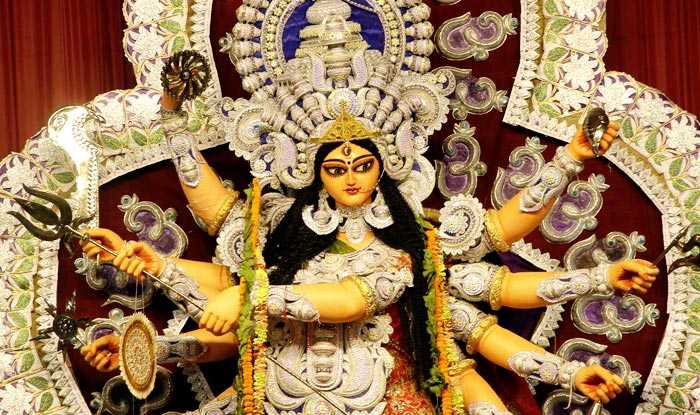 Why do we celebrate Durga puja?
Durga Puja has a lot of importance in terms of religious, social and cultural dimensions. Durga Pooja is celebrated to mark the victory of good (Durga) over evil (Mahishasura) and encourages the importance of charity and to understand the true purpose of life.
The killing of Mahishasura by goddess Durga is depicted in the sculptures of Sirpur temple in Chattisgarh and in the cave temple of Mahabalipuram and Aihole template.
Why is Durga Pooja famous in Kolkata?
The first grand worship of goddess Durga is recorded in 1500 which was initiated by land lords and zamindars of Dinajpur and Malda which is now known as Kolkata in modern India.
It is also believed that Raja Kangshanarayan of Taherpur or Bhabananda Mazumdar of Nadiya organized the first Durga puja in Bengal in 1906.
The origin of community puja is started by 12 friends of Gupitpara in Hoogly in West Bengal where they collected contributions from residents to organize the first community puja called as Baro-Yaari Puja or 12 pal puja. From then on the Durga Puja of Kolkata is very famous.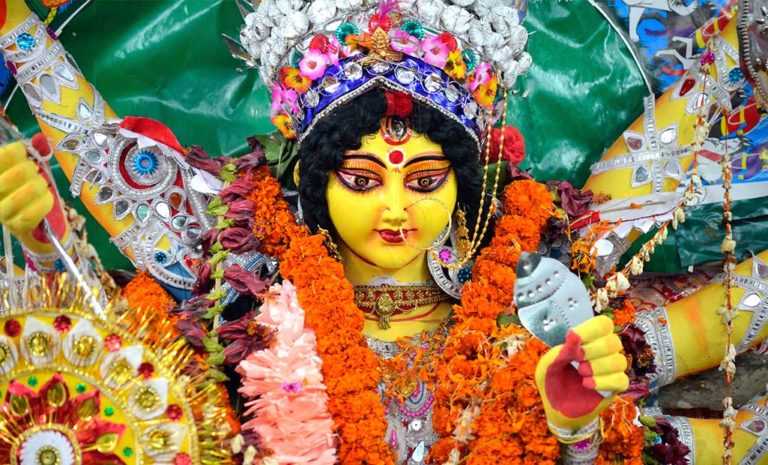 How to celebrate Durga Puja at home?
Starts with Avahana, which is the invocation of goddess Durga by chanting Durga mantras.
Offer flowers, cleanse the feet and offer scented water with Abhisekham and offer vastra.
Now offer naivedya, tamboola and dakshina.
Also perform Kanya or Kumari puja and Book Puja.
End with Aarathi and seek pardon from goddess Durga for any known or unknown mistakes done during Puja.
What is Kumari Puja?
Kumari Puja or the Kanya Puja is an important ritual that is observed during the Durga Puja festival, especially in Kolkata. Goddess Durga is worshiped in the form of an young innocent unmarried virgin girl. This ritual is extremely famous in Belur Math of Kolkata.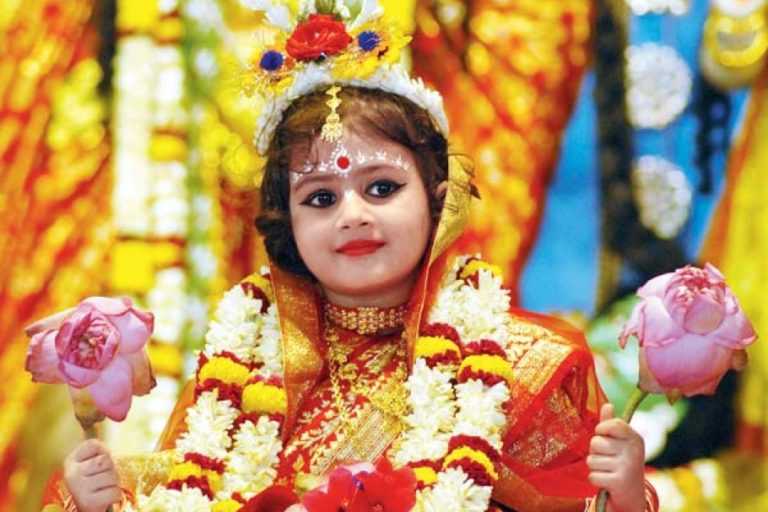 Book Durga Puja with us on namastegod.com. We offer the complete puja service which includes panditji along with Samagri and if in-case Samagri is already arranged we also provide the flexibility to book a panditji for puja. We have experienced pandits with more than 20+ years in doing puja. Choose panditji based on your language requirement. Try now!