Baby Shower is a very popular and important ritual for a pregnant lady as this is the day on which she receives gifts and blessings from the family members and from the near and dears ones. Baby Shower has different names according to the geography, language and culture. Baby Shower is called as Godh Bharai in the Northern part of India, wheres it is called as Seemantham in Andhra Pradesh, Telangana and Karnataka. In Tamilnadu it is called as Valaikappu, in Bengal as Shaad, as Seemandham in Kerala, and as Dohale Jevan in Maharashtra. Whatever the name or the region, this ritual is considered as one of the most special and pleasing event in a women's life.
We have created a small video answering all of these common questions around Baby Shower. Please check this out.
What is Baby Shower?
Baby Shower or the Seemantham is an ancient practice which is celebrated by the pregnant woman's parents in order to take blessings from elders and the dear ones for a safe delivery. This also marks the celebration of a woman's fertility. And this is the day when all her desires will be fulfilled by her family.
The Seemantham ceremony is performed to drive off all the evil spirits and the pregnant woman is presented with various gifts on this day.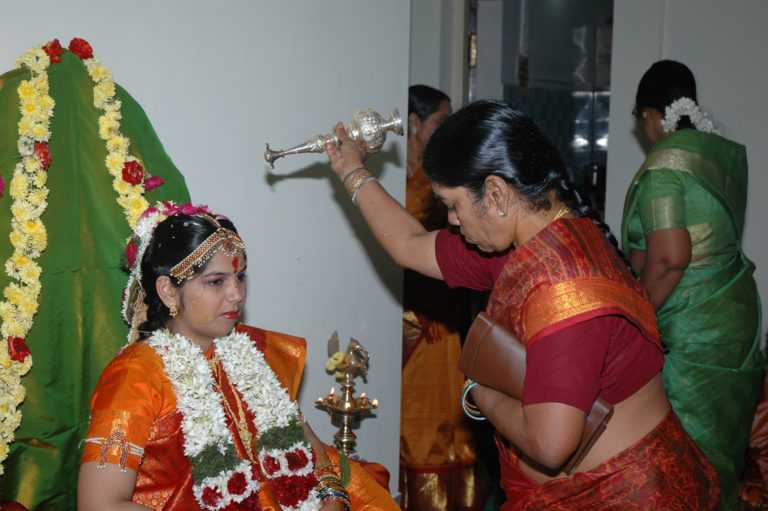 When to do Seemantham?
Seemantham is usually observed by the mother-to-be when she completes her 5th, 7th or 9th month of pregnancy. This celebration is performed by the pregnant lady's parents and her in-laws would bring her a new saree along with sweets and fruits for the mom-to-be.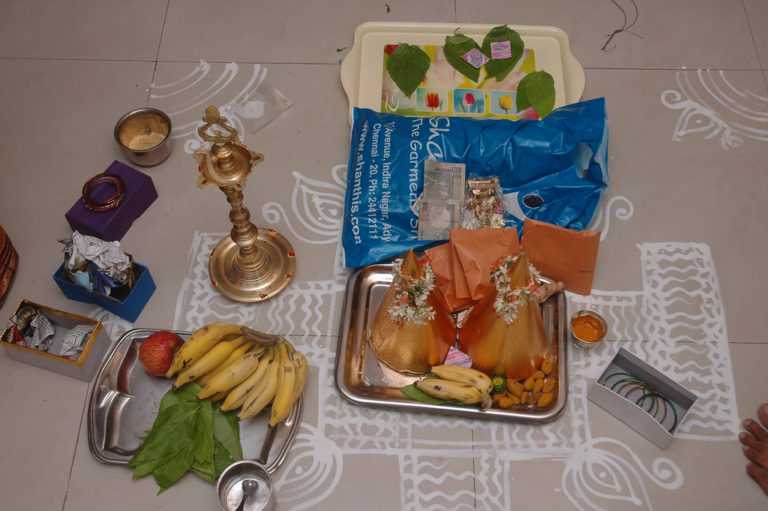 How to do Seemantham?
The Muhurtham which is the auspicious time has to be chosen with the help of the priest. Atlest 5 women should be invited to this ritual. The pregnant lady receives blessings from her mother, mother-in-law, husband and other elderly people. She is then offered kumkum, pasupu which is turmeric, gandham which is sandalwood for her Mangalyam or Mangalsutra by the ladies.
The women decorate her with bangles and flowers in her hair. They bless her and offer sweets and fruits and pray for the safe delivery of a healthy baby. The pregnant lady is offered a baby toy as a token for healthy baby to be delivered along with a blouse piece and Thambulam.
Finally the mom-to-be is then given mangala aarthi by the five ladies as traditional songs are sung.
Book Seemantham Puja with us on namastegod.com. We offer the complete puja service which includes panditji along with Samagri and if in-case Samagri is already arranged we also provide the flexibility to book a panditji for puja. We have experienced pandits with more than 20+ years in doing puja. Choose panditji based on your language requirement. Try now!