As almost everyone today has been impacted by the CoronaVirus pandemic, there seems to be no remedy or solution in the near future. With people locked down in their homes and many fighting for their daily livelihood, this CoronaVirus pandemic has caused panic among the world nations. As there is solution for any problem through puja, this CoronaVirus pandemic can also be overcome through mantras and puja.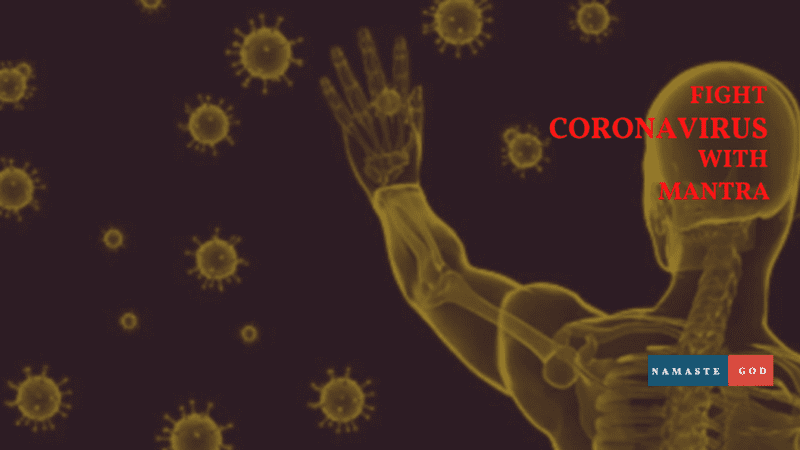 As all of us are locked down in our homes, it is difficult to perform puja at this point, even though we have mediums to perform puja virtually, such a puja may be not be effective. So during these times, we have the power of mantras which on reciting help us during this scary and panic situations.
What mantras to chant for Good Health?
Mahamrityunjay Mantra
Mahamrityunjay Mantra is one of the highly popular, powerful and effective mantra which helps an individual to fight against any health issue and promote long life. This mantra can be chanted by those who have the fear of death.
Recently a CoronaVirus patient chanted this Mahamrityunjay Mantra during his treatment when he was infected with this virus. He was the first patient to overcome the CoronaVirus from Bangalore. And as he was sharing his story he gave the following comments "I found two ways to deal with the CoronaVirus and one among them is MahaMritunjay mantra". He also added how he felt after reciting this mantra "Whenever we chant mantras, the vibrations generated out of it will give us positive energy".
This Mahamrityunjay Mantra should be recited with a Rudraksha Mala and should be chanted 16 times a day as below.
OM Tryambakam yajamahe
Sugandhim pushti-vardhanam
Urvarukamiva bandhanan
Mrityor mukshiya mamritat
Dhanvantari Mantra
The other mantras that can be chanted for good health are Dhanvantari Mantra and Gayatri Mantra.
Lord Dhanvantari is one of the various avatars of Lord Maha Vishnu and is known as the father of medicine and Ayurveda. Lord Dhanvantari is worshipped on the day of Dhanwantari Trayodashi which is also declared as the National Ayurveda Day by the Government of India. Reciting this mantra helps an individual as protection against any illness, diseases and viruses. Chanting this mantra helps one clear his/her emotional and psychological disorders and helps them achieve good health.
This Mantrs has to be chanted 108 times daily as below:
Om Namo Bhagavate Vasudevaaya
Dhanvantaraye Amrita- Kalasha Hastaaya
Sarva-amaya Vinashaaya Trailokya Naathaya
Dhanvantri Maha-vishnave Namaha
Gayatri Mantra
Gayatri Mantri is also very effective in providing good health in any circumstances. One can chant this mantra as many times as they wish.
Om Bhur Bhuvah Suvaha
Tat Savitur Varenyam
Bargo Devasya Dhimahi
Dhiyo Yo Nah Prachodayat
Book Mrityunjaya Homam with us on namastegod.com. We offer the complete puja service which includes panditji along with Samagri and if in-case Samagri is already arranged we also provide the flexibility to book a panditji for puja. We have experienced pandits with more than 20+ years in doing puja. Choose panditji based on your language requirement. Try now!